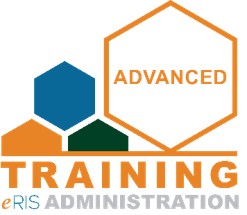 Designed for eRIS Administrators, the ONE-DAY eRIS Administration training will prepare staff to manage both users and eRIS content. The class introduces users to the browser-based user interface and the navigation tools within the solution. The day is filled with instructor-led presentations and six (6) hands-on labs that cover the following topics:
eRIS Overview
Liferay Control Panel
Users - Lab
User Groups - Lab
Roles - Lab
Sites - Lab
Pages - Lab
Portlets - Lab
Portlet Preferences
Tag and Table Providers
Artifact Permissions
Task Monitoring

The training will be held ONLINE and is limited to ten (10) participants. The training will include classroom and lab-style instruction. The session will run from 8:30 am to 3:30 pm EST. Participants must have their own computer capable of connecting to the internet for the training session.
Please contact us if you have any questions or need additional information.